Samsung shows a Tizen phone at mobile world congress.
Arstechnica journalist explains that this Tizen port to a Galaxy S4 was looking very much like an Android phone. It seems that Samsung is tempted by designing its own OS in order to become independent from Android-Google. The result seems pretty nice in terms of user interface.
We do agree though that the user interface is only one part of the story. The big strength of Android is the plethora of applications available. Will Samsung manage to create a real alternative to the Google store and the Google apps?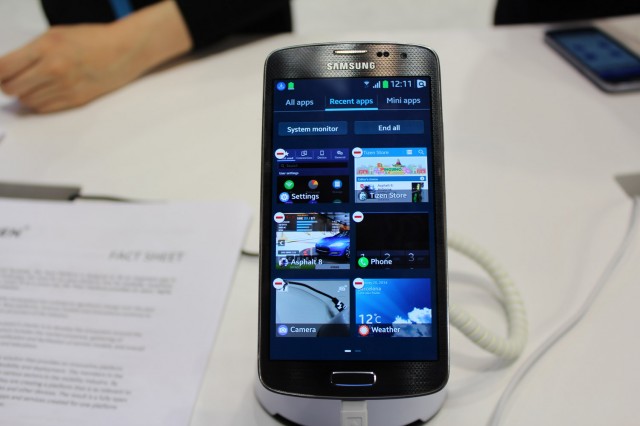 Hands-on with Samsung's Tizen OS: An impressively capable Android clone | Ars Technica.