Samsung smart cover for the visually impaired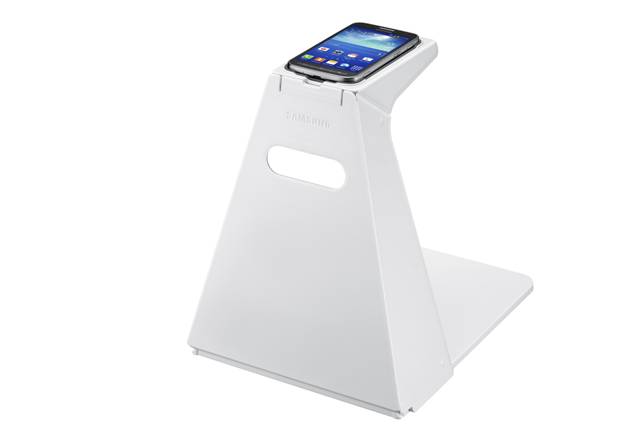 This is just the beginning of a new trend of smart covers specialized for the impaired or simply for fun. The cover is evolving into a sophisticated accessory. With the millions units smartphone market, even a small part of it represents an attractive market size for any individual product.
Samsung's ultrasonic case is like a guide dog in your smartphone | Ars Technica.