The Nexbox A1 which includes an 8-core Amlogic S912 processor, is now supported in v4.10 of the Linux kernel, thanks in part to the work of BayLibre.
If you'd like to help with kernel development on this platform, the first think you'll need is access to the serial console.  The serial port is not brought out to a connector, but pads are easily accessible on the main board.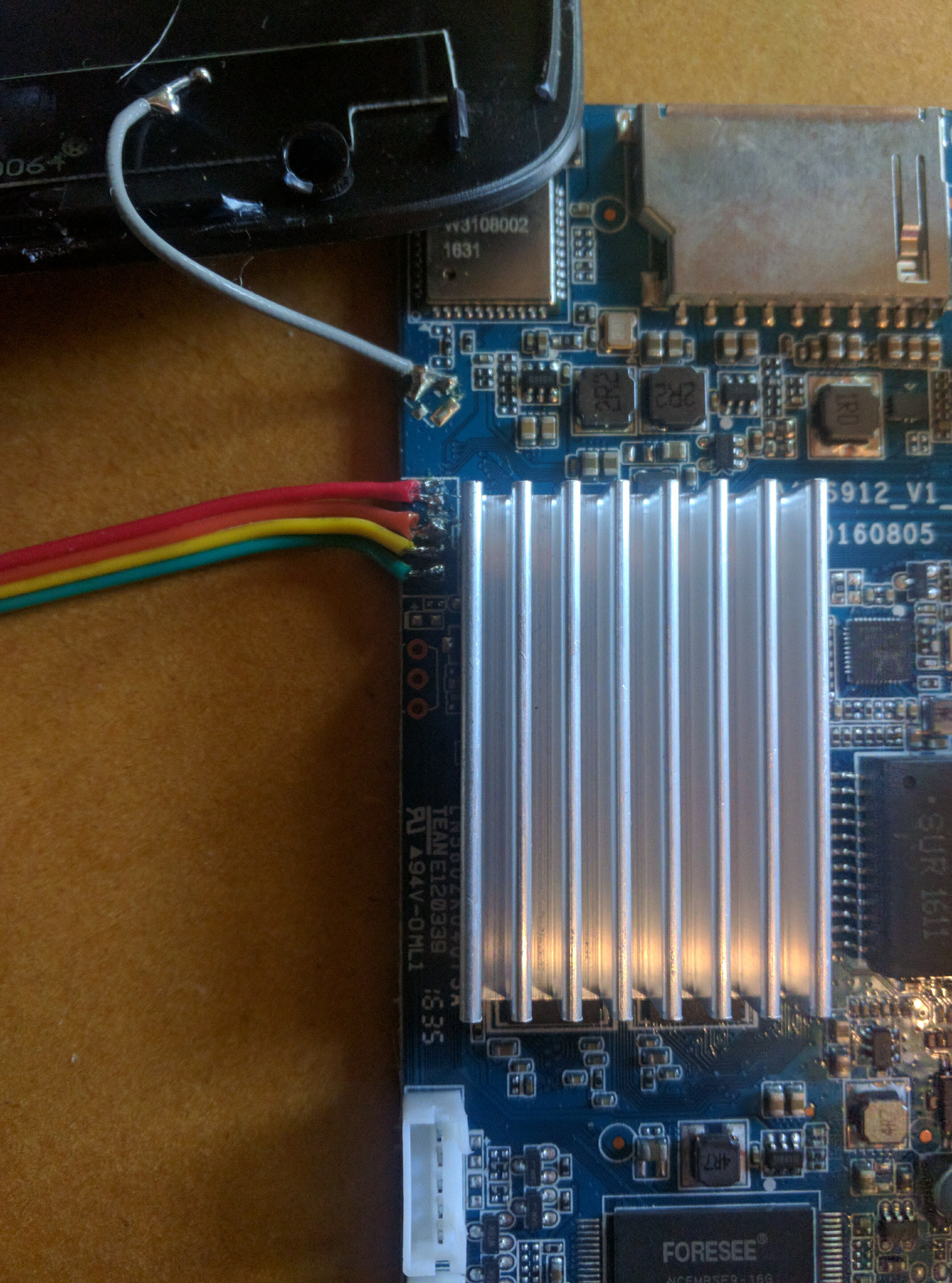 Once you open the case, you'll pads for the UART signals between the heat sink and the edge of the board.
In the photo to the right, wires have been soldered to the pads:
Red: VCC (not used)
Orange: RX
Yellow: TX
Black: Ground
Hooking the newly soldered wires up to a USB serial cable such as this one, you'll see the boot-loader and linux kernel messages on your as soon as you power on the board.  NOTE: signal levels are 3.3V, and no need to hook up the VCC line.
Now you'll be ready to dive in and help with kernel development on Amlogic processors.   Enjoy!
https://baylibre.com/wp-content/uploads/2017/01/IMG_20170119_113214-1.jpg
1900
2560
Kevin Hilman
/wp/wp-content/uploads/2013/04/logo_baylibre_rvb_200.png
Kevin Hilman
2017-01-21 00:13:53
2018-03-16 00:48:56
Nexbox A1 serial console