BayLibre is at the heart of embedded Linux and partners with clients from innovative startups to large international companies to develop, optimize and productize embedded software for cool devices.  We work closely and collaboratively with our clients at all stages of product development, and put our deep experience and passion for Open Source technologies to work for our clients. 
We are growing quickly and we're always looking for talented software engineers across a variety of disciplines. If you've got a track record of contributing to open source projects then we'd definitely like to hear from you.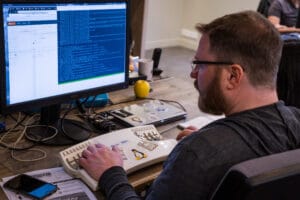 Embedded Linux developer
BayLibre is headquartered in Villeneuve-Loubet, France with engineers in Toulouse, Italy, Canada and the US.  We are focused primarily on growing our teams in Villeneuve-Loubet and Toulouse, France, so if you're passionate about turning your passion for Open Source and embedded software into innovative solutions, please contact us.